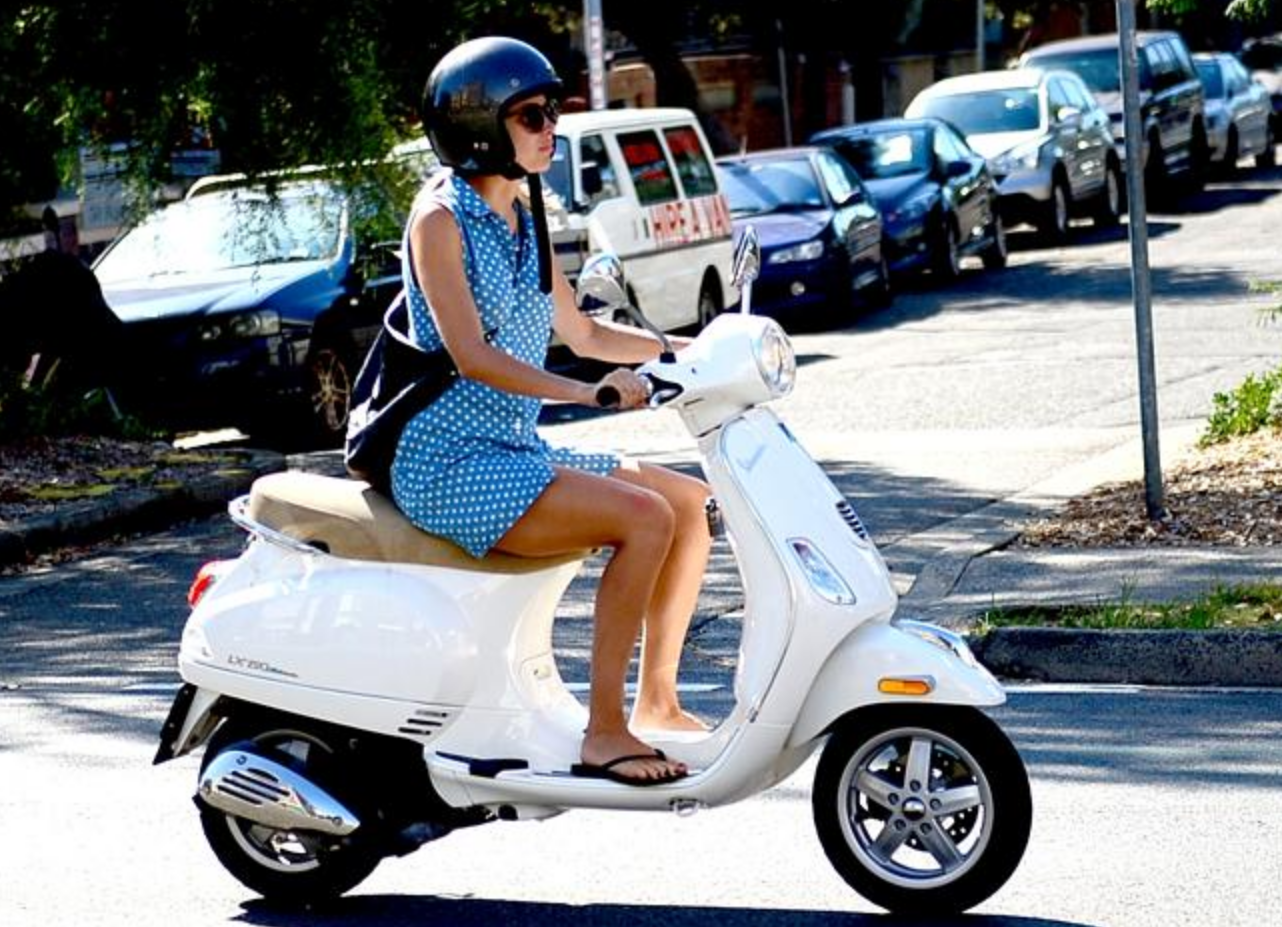 When we are on our scooters there is little margin for error. We are exposed on a light-weight vehicle and often hard to see. With this in mind, we need to be constantly vigilant about our safety.
Our club members consist of Scooter, Vespa, and Moped riders. We are comprised of folks from all career backgrounds and would consider ourselves a savvy bunch. All things considered, we share our basic love of small get-arounds no matter if we are the best commercial plumbers Burlington Ontario or top rated physicists. The career jacket comes off and the fun, full-of-life jacket goes on when we meet and hit the road.
We share any new knowledge as we get it, but there are a few standard basics that every Scooter/Vespa and Moped rider takes into account.
Have the right equipment.
• A helmet is a given. Never get on your vehicle without a helmet. If your helmet doesn't have an eye guard or face shield get some plastic goggles to protect your eyes from flying debris like insects, gravel and wind.
• It may look a bit nerdy, but you'll be glad you chose to wear elbow and knee pads. Even a minor fall on hard pavement can result in a bummed arm or leg. Play it safe.
• Shoes should be non-slip. Avoid flip-flops or sandals. If commuting to an office job or interview, put your dress shoes in your saddle pouch and change when you get to your destination, but use your rubber, slip resistant shoes when on your Scooter.
• Wear bright colors. You want to be as visible as possible. Wearing dull colors is hazardous since you can't afford to blend in with your surroundings.

Don't Scoot at night.
• There may be times when this is unavoidable, but generally speaking, after dark your chances of not being seen grow exponentially.
• If you must ride at night or in low-light conditions, keep it brief and be sure you have a strong headlight and your turn signals are clear and in optimum working order.
Traffic and you.
• Always go with the flow of traffic. Just because you're not a car doesn't give you special privileges to bend the rules.
• Stay to surface streets and avoid the busy highways. Some municipalities don't allow Scooters on the freeways because of speed requirements.
• Stay on smooth, hard streets and don't go off-roading – Scooters, Vespas and Mopeds just are designed for rough terrain. Even gravel roads are hard on a vehicle.
• Always be aware of others around you, especially behind. Someone coming up close on you can be dangerous as it only takes a minute bump and you're toast.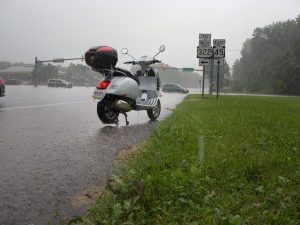 Rain and Scooters don't mix.
• It's hardly a surprise that Scooters are not meant for rain or snow. The lack of protection for the rider is the same as for the vehicle itself. The battery, motor and controls are not designed to withstand wet weather.
• Avoid puddles – for the same reason you avoid rain.
Good Maintenance
• Be sure your signals are always operating perfectly and use them even when using hand signals.
• Tire pressure should be optimum. With such a small vehicle, there is no room for error and it saves on gas when the air is adjusted to the specifics of the Scooter.
• Check the assemblage to be certain hinges and joints are sound and working together properly. Do a brake check and be you have clean, fresh lubricants working for you on every ride.
These are 15 tips about motor scooters and riding safely. As you ride more you'll gain caution along with confidence. Enjoy and be safe out there.